Sing On Ms. Griot!
The Theater Comes to Stewart Street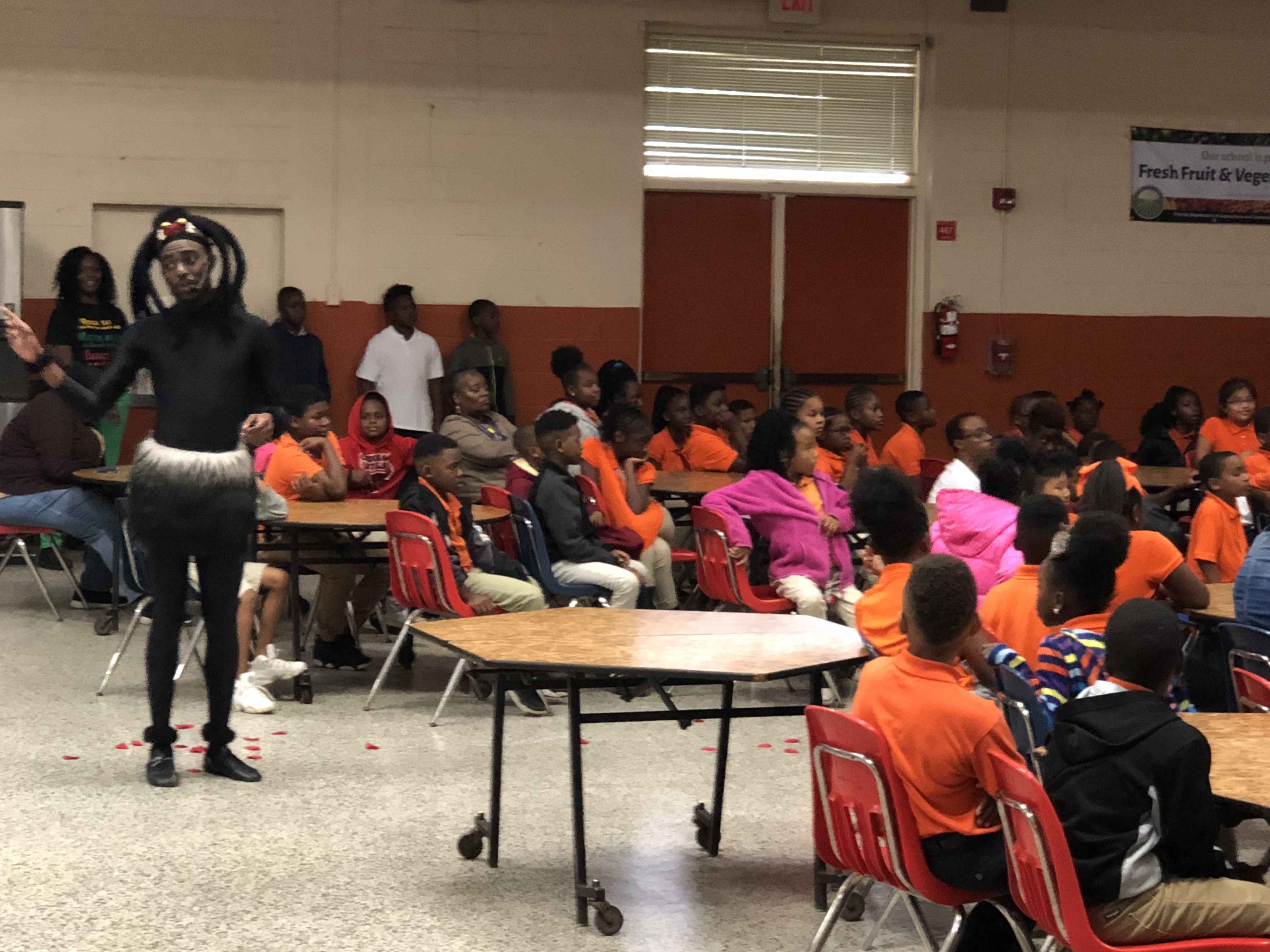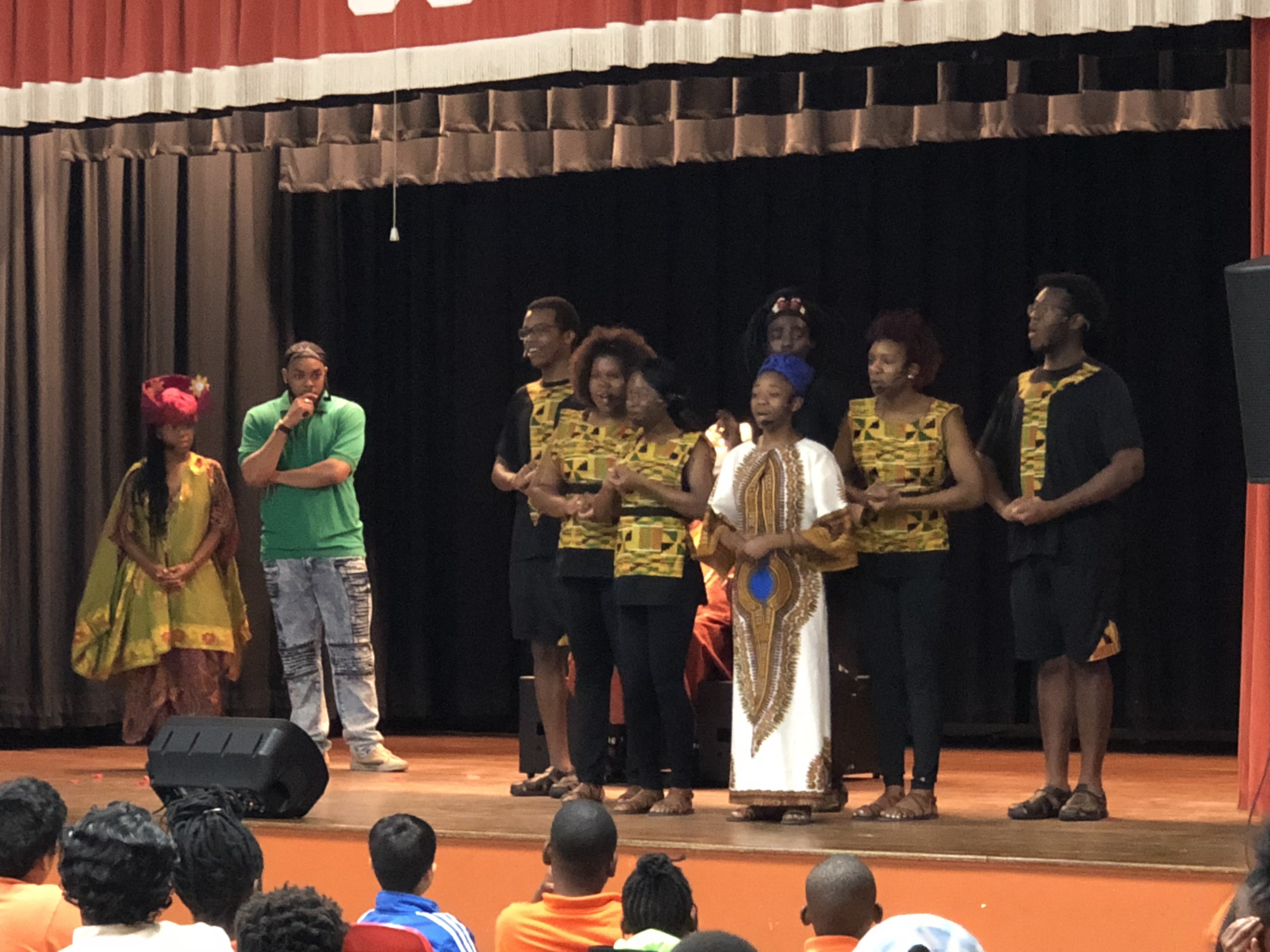 The FAMU Essential Theater presented a show stopping play entitled Sing on Ms. Griot on Wednesday, February 28 for our boys and girls!
Sing On, Ms. Griot, by Beth Turner, is a play for children of all ages. The pivotal character, Ms. Griot, is based on the traditional African griots who are masters of memory and music and the keepers of the history and traditions of African communities.Disturbed by a gulf that she sees growing between Blacks in Africa and those in America, Ms. Griot magically appears in theperformance space at hand to reclaim and welcome African Americans as her long-lost African brothers and sisters. However,to her surprise, Ananse, the spider, the famous African trickster and storyteller, has stolen away in her garments and also arrives in the space. Ananse is not welcoming of African Americans. The two argue until they settle on the idea of having a competition of music, dance, song, storytelling and tradition between an African American teenaged boy and an African teenaged girl to discover if African American culture still reflects its African origins and if African Americans have the right to claim their African heritage. Mansa Musa, the emperor of the ancient empire of Mali is summoned in all of his majesty to sit in judgment of the contest.